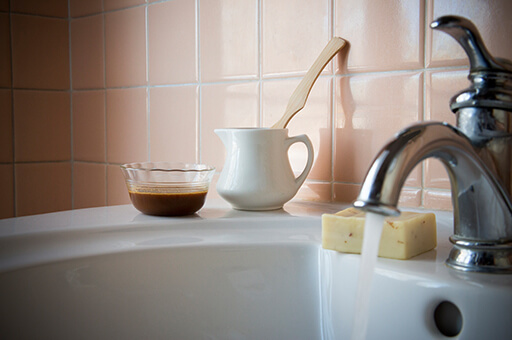 With your hands, completely cover your face with the mixture. Let soak into the skin for 10 minutes. Wash your face with warm water to remove. Use once or twice a week or as needed.
Great for dry skin, cleanses pores, tightens the skin. Feels great too, leaving the skin clean and fresh.
Ingredients
Directions
Combine the Edensoy and barley malt in a cup and mix thoroughly.
Disclaimer
The preceding recipe(s) for traditional home remedies have not been scientifically researched or clinically tested as a formula for any condition, and we make no claims as to their effectiveness. These statements have not been evaluated or approved by the Food and Drug Administration (FDA).
Please review the complete disclaimer before using any of our Home Beauty Recipes.