Serves: 16 | Prep Time: 10 minutes | Cook Time: 8 minutes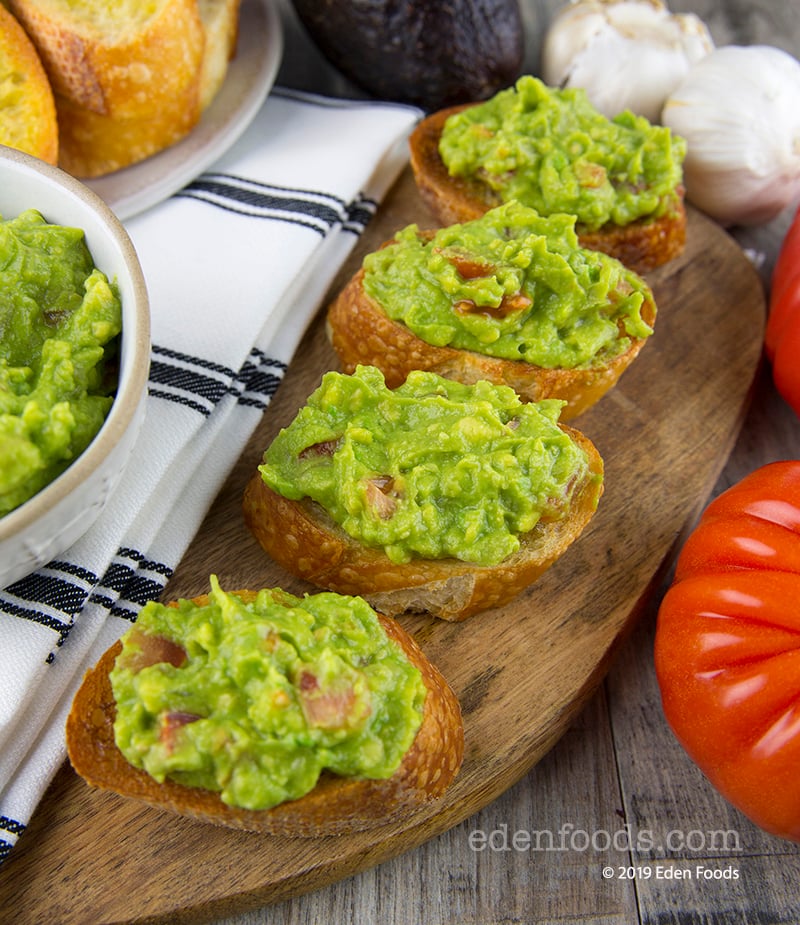 Directions
Preheat the oven on broil. Slice the baquette into 1" thick rounds, lightly brush olive oil on one side of each slice and place on a baking sheet. Broil about 5 minutes until golden brown. Remove and set aside while making the guacamole.

Cut each avocado in half, removing the seed and with a spoon scoop out the pulp and place in a bowl. With a fork or potato masher, mash the avocado with the garlic, sauerkraut, lemon juice and sea salt. Evenly spread an equal amount of guacamole on each slice and top with a teaspoon of diced tomatoes. Place on a serving platter.

NOTE: For a spicier version substitute Eden Diced Tomatoes w/Green Chilies for plain diced tomatoes.
Nutritional Information
Per serving - 145 calories, 7 gram fat (44% calories from fat), 3 gram protein, 18 gram carbohydrate, 2 gram fiber, 0 milligram cholesterol, 206 milligram sodium
Related Recipes