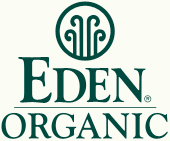 ©2013 Eden Foods, Inc.
www.edenfoods.com
» »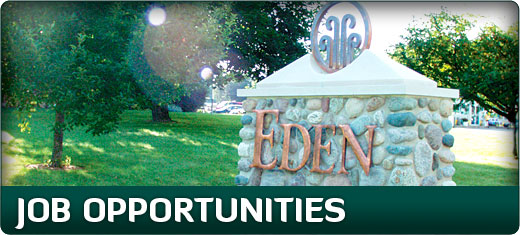 Current Openings
CAREER OPPORTUNITIES WITH EDEN FOODS
We are a principled natural food company seeking quality staff at all levels for excellent career opportunities. We have been doing our important work since 1968 and are a developing organization.
Eden Foods seeks high quality, qualified individuals to help us in our mission. Please contact us about a rewarding career opportunity with an outstanding natural food company that is providing an alternative to the status quo.
WEB DESIGNER – Eden Foods seeks a full-time Web Designer for our marketing department. This team player will have a strong design sense for online, mobile advertising, and web design with a strong knowledge of technologies. A Bachelor's degree with a focus on design, marketing, communications, business, and equivalent experience of 4 years. Fluent in Adobe Creative Suite, HTML, and CSS. Interest in food and environmental issues a plus. Please forward resume and portfolio to: admin@edenfoods.com .
PRODUCTION/MAINTENANCE SUPERVISOR – Eden Foods' Pasta Company seeks FT, experienced plant supervisor for a small Detroit pasta factory. Must have knowledge and experience in GMPs, food safety & sanitation, and staff supervision. Email cover letter/resume to Sandra at sweatherwax@edenfoods.com, Fax: 517-456-6075.
SALES MANAGER – Eden Foods of Clinton, Michigan seeks Regional Sales Manager for the Northwest United States. Experienced food industry individual for this career opportunity with good benefits. Excellent verbal and written communication skill, computer savvy, and integrity required. Contact Sandra Weatherwax - sweatherwax@edenfoods.com and/or Demian Potter - dpotter@edenfoods.com. 517.456.7424
If you think you might fit into one of the following Departments please contact us.
Accounting Department
Administration Department
Information Technology Department
Marketing Department
Operations Department
Production Department
Purchasing Department
Sales Department